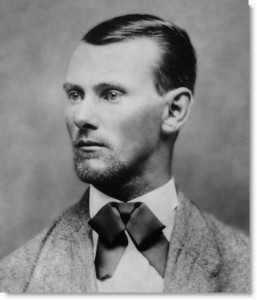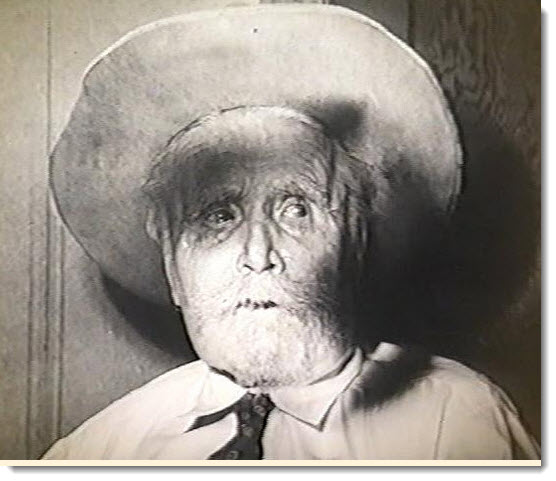 IS THE REAL JESSE JAMES BURIED IN GRANBURY
In August of 1951, a member of Granbury's Sam Rash family contacted Ben Estes who owned the Estes Funeral Home on Bridge Street. They asked Ben Estes to pick up an old friend of the family arriving at the Granbury Train Station on a stretcher.
The sickly old man, named J. Frank Dalton, claimed to be the famous outlaw Jesse James. Mr. Dalton had been a feature at the Merrimack Caverns during the 1940s where he told tales of his exploits when he was Jesse James.
Mr. Dalton said he had many friends from Granbury and wished to be buried here. Mr. Estes took the old man to the Sam Rash home where he stayed until he died several days later on August 15, 1951.
His body was taken to Estes Funeral Home and examined by Sheriff Oran Baker. The Sheriff believed the markings on the body, which had a missing fingertip, matched the records of Jesse James. So Sheriff Oran Baker believed this man to be the real Jesse James, who lived to be 103 years old. The body was buried in the Sam Rash plot in the Granbury Cemetery on August 19, 1951. Several James family members came from Missouri to attend the funeral but never did pay for the burial.
The biographers of the original Jesse James say gunman Robert Ford killed him in 1882 at the James home in Kearny, Missouri. He was buried there in the James' family plot. Many theorists say that the man Ford killed was not Jesse James. They claim that another man was killed in order for Jesse to escape the law. However, that body was exhumed in 1995 to gather DNA evidence. Mitochondrial DNA indicated that the remains were consistent with James' mother's line of the family.Is the real Jesse James buried in Granbury? We invite you to do some research and form your own conclusions.